NCL® Product Showcase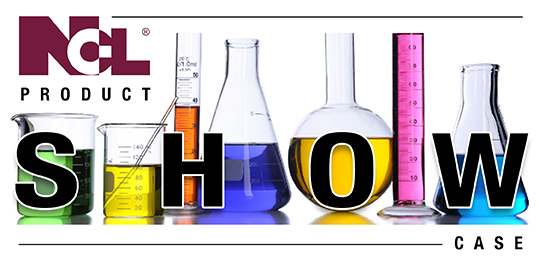 National Chemical Laboratories offers over 200 products in 20 product categories. Whether you need a single product solution, or a complete maintenance program, NCL has the selection to match your needs. NCL Product Showcase highlights our most popular, customer requested products, providing a short description, key features and benefits, and links to more details.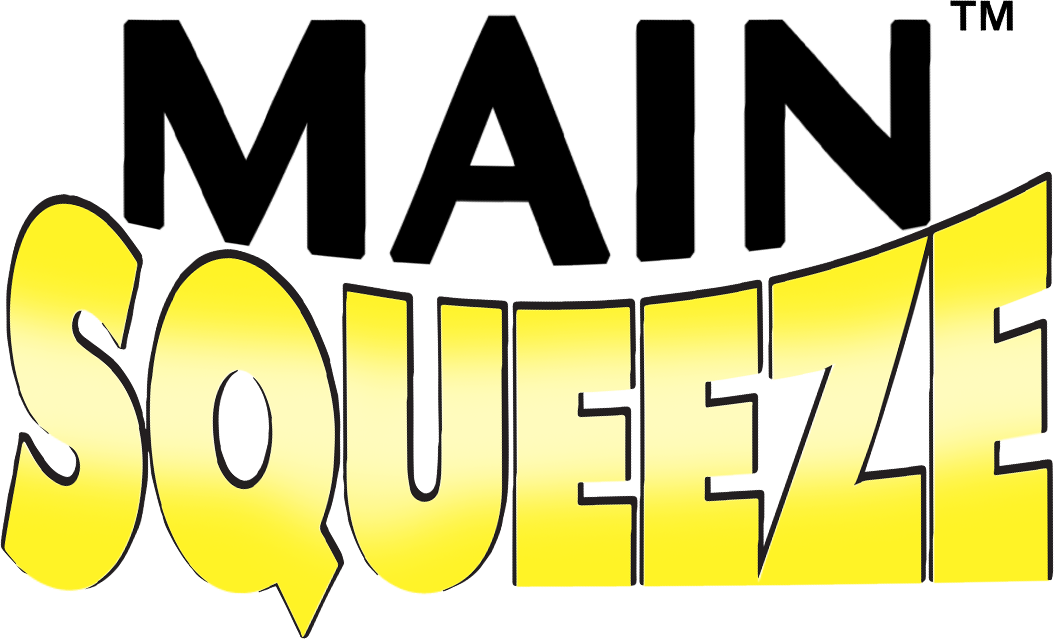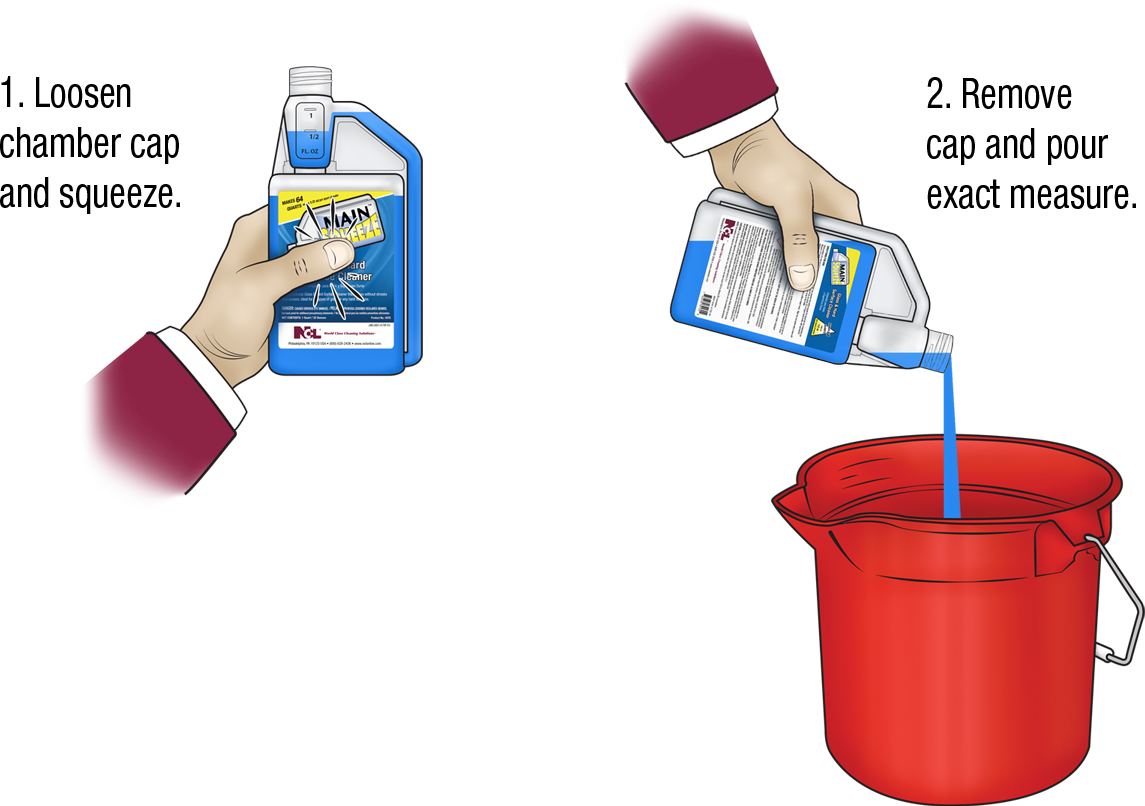 Portable Dilution Control
The MAIN SQUEEZE™ container comes complete with its own built-in measuring spout. No added dispenser installation or maintenance costs, no plumbing restrictions to worry about. Just remove the cap, squeeze and pour.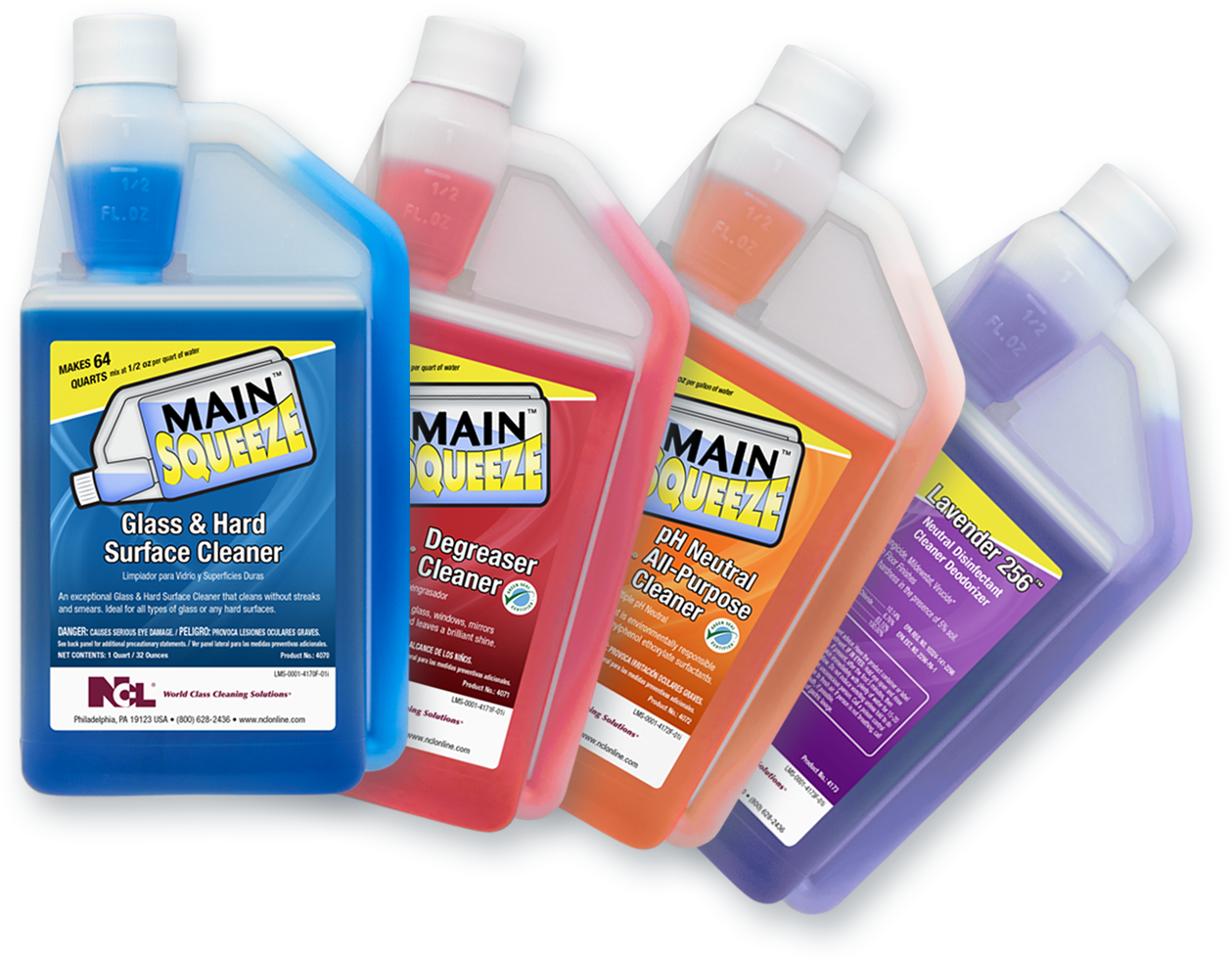 Recommended For:
Building Service Contractors
Off-Site Locations
Breakrooms.
Offices.
Restrooms.
Glass & Hard Surface Cleaner:
Cleans without streaks or smears.
Multi-purpose, multi-surface. One cleaner does it all.
Easily removes smoke, greasy fingerprints and oils.
No rinsing required.
Non-flammable, safe for workers
Environmentally responsible non-flammable, biodegradable formulation contains no NPE's, no phosphates, no acids, no caustics and no solvents.
Non-ammoniated, no irritating fumes or odors.
Earth Sense® Degreaser Cleaner:
Environmentally Responsible / Not formulated with harsh caustics or acids
Ingredients are readily biodegradable / Safe for workers using the product
Superior degreasing power for tough jobs / Increases cleaning efficiency
Green Seal Certified GS-37.
Non-flammable, safe for workers
Earth Sense® pH Neutral All-Purpose Cleaner:
Environmentally responsible / Ingredients are readily biodegradable
Made with no harsh caustics or acids / Safer for workers using the product
No added fragrance / Reduces environmental impact.
Removes greasy soils from all surfaces / Increases cleaning efficiency
UL Listed / Maintain floor slip resistance
Green Seal Certified GS-37.
Neutral pH / Excellent for floor finish maintenance.
Disinfectant:
Neutral pH / Ideal for floor finish maintenance
Highly fragranced / Cosmetically appealing even at end use dilution 1:256
Biodegradable, phosphate free formulation / Environmentally responsible
Cleans, disinfects & deodorizes in one operation / Multiple activity reduces maintenance time and cost
Kills HBV, HIV-1 (AIDS virus) / Reduces danger of contamination from hard surfaces